Oct
27
Fri
9. Wissenschaftliche Konferenz Eventforschung

@ Chemnitz, Germany
Oct 27 @ 9:00 am – 6:00 pm
Die Konferenz Eventforschung ist seit 8 Jahren eine fest Größe in der Eventbranche im deutschsprachigen Raum. Die Plattform bietet Forschern und Professionals einen Raum der Inspiration, des gegenseitigen Austausches und des Wissenstransfers. Brandaktuelle Themen und Hintergründe, Foschungsergebnisse und Trends werden diskutiert.
2017 dreht sich alle um das Leitthema: Events und Marken. Bis zum 01.08.2017 können vergünstigte Early-Bird-Tickets erworben werden.
Dec
5
Tue
ILEA Partners up with InfoComm MEA!

@ Dubai World Trade Centre
Dec 5 @ 9:00 pm – Dec 7 @ 7:00 pm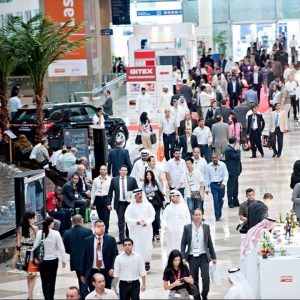 InfoComm Middle East & Africa (InfoComm MEA) is the region's foremost Professional AudioVisual (pro-AV) and Information Communications Technology (ICT) show. It is where industry players and experts showcase, share and incubate ideas. It is also where influencers and decision-makers seek and find solutions to propel their businesses.
It has been just six years in Dubai and the show has gained global recognition. In 2016, the show graduated to become a standalone show, promising greater benefits including more streamlined traffic and deeper engagement with exhibitors. That year saw a 45% increase in visitor numbers, validating the show's importance to technically-savvy decision-makers sourcing for pro-AV and ICT solutions for myriad mega events, huge retail malls and hotels mushrooming in the region.
InfoComm MEA 2017 is your ride towards the next wave of business success.
See who's exhibiting-http://www.infocomm-mea.com/exhibitor-list-e.php
Register now! Admission is FREE!!-http://www.infocomm-mea.com/register.php
LEARNING OPPORTUNITIES-Complementing the exhibition is InfoComm MEA Summit, where emerging trends and in-depth market insights are shared. In 2016, 503 delegates attended and gained invaluable market perspectives.
For more information, please visit the website-http://www.infocomm-mea.com/index.php
More information to come-WATCH THIS SPACE!