When:
October 16, 2017 @ 12:00 am – 11:59 pm
2017-10-16T00:00:00+00:00
2017-10-16T23:59:00+00:00
Where:
MPI Philadelphia Area Chapter
352 NE 3rd Ave
Delray Beach
FL 33444

Contact:
MPI Philadelphia Area Chapter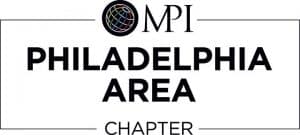 MPIPHL Members – plan ahead and budget for the 2017-18 educational programs. Buy a "Season Pass" to attend the Chapter's five monthly programs and lock in the Early Bird rate!
The "Season Pass" allows you to make one $200 payment to MPIPHL and one request for approval to your employer for your annual education and networking.
The cost for the Season Pass is $200 (five programs at $40 each).
Buy your Season Pass before the October Monthly Program to lock in the early bird rate for all of our top-notch education!
HOW IT WORKS:
Once payment is received, Season Pass holders will receive a registration code for each monthly program. Codes are non-transferrable and non-refundable; if the Season Pass Holder cannot attend, they cannot donate or sell their code to another MPIPHL Member or non-Member nor can they request a refund for any/all monthly programs missed. Season Pass holders are still required to register for each event, and will be reminded to do so at least 72 hours prior to date of the program.
Season Pass includes registration at the five monthly programs
(October, November, December, January, April).
*Season Pass exclusions are: Education Institute and other special events (MPI After 5, Annual Gala, etc.)