When:
October 17, 2017 @ 5:30 pm – 9:30 pm
2017-10-17T17:30:00+00:00
2017-10-17T21:30:00+00:00
Where:
Sky Philadelphia
1717 Arch Street 50th Floor
Philadelphia
PA 19103

Contact:
MPI Philadelphia Area Chapter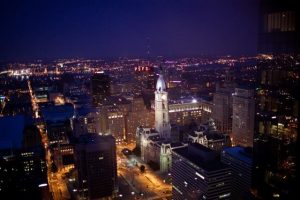 UPDATE: This program has been approved by the Events Industry Council for 1 CE.
The Freak Factor: Discovering Uniqueness by Flaunting Weakness
What's your problem? I'm serious. What do you wish you could change about yourself? What is the complaint that you hear the most from those closest to you, your friends, co-workers, and family members? Are you too loud or too quiet, too hyperactive or too sedentary, too organized or too messy? You get the idea.
So, what should you do? Most people think that they should find and fix their weaknesses. Unfortunately, this just leads to frustration and failure. Your weaknesses are actually the best clue to your strengths. Furthermore, building your strengths, not fixing your weaknesses, is your best strategy for success.
David Rendall, author of The Freak Factor, The Freak Factor for Kids, and The Four Factors of Effective Leadership will help attendees:
Discover your distinctive strengths and weaknesses
Frame your unique characteristics in a positive way
Find situations that highlight your positive qualities
Maximize your self-control
Implement permanent procrastination
About David Rendall: http://www.drendall.com/#aboutdave
During the last fifteen years, David Rendall has spoken to audiences on every inhabited continent. His clients include the US Air Force and the Australian Government, as well as companies in the Fortune 500 including, Microsoft, AT&T, State Farm Insurance and Ralph Lauren.
In between presentations, he competes in ultramarathons and Ironman triathlons.
Prior to becoming a speaker, he was a management professor and stand-up comedian. He also managed nonprofit enterprises that provided employment for people with disabilities. He has more than twenty years of experience leading people and organizations.
David has a doctor of management degree in organizational leadership, as well as a graduate degree in psychology.